My resolution to review every movie I see has been met with a lot of slacking thus far, partially attributable to the fact that I started off behind due to my 2007 recap. So as an attempt to get caught up, here are more capsule reviews of the movies I've seen that have been released so far in 2008. Recall that I'm using a 4-star scale.
I've also had a chance to catch up on video with some of the movies from last year that I missed in the theaters:
Starting this week, I'm making a renewed effort to write full reviews of every movie I see, particularly those that are released in theaters, but hopefully some new releases on video, too. Hopefully I don't end up with another post like this full of capsule reviews–not because I don't enjoy doing them, but because that would mean that I've allowed myself to get behind again. In the meantime, I hope someone enjoys the ones above.
WARNING: Do not read this post if you have yet to see There Will Be Blood, as the main topic of it is a giant spoiler.
I'm sort of a big nerd when it comes to cheesy movie collectibles, especially the kind that are somewhat esoteric and obscure. For instance, instead of getting a regular Pulp Fiction t-shirt, in the summer of 1995 I bought a UC Santa Cruz shirt for myself.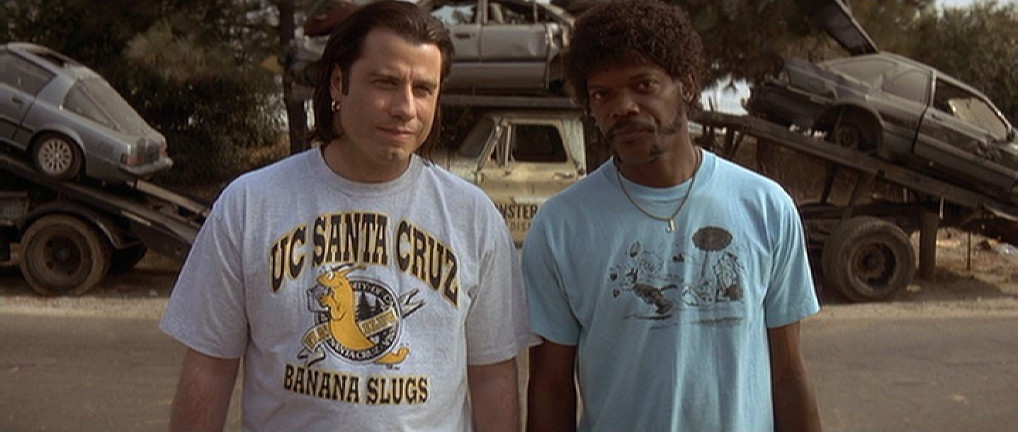 In a similar vein, I thought that a cool collectible related to There Will Be Blood would be replicas of the somewhat iconic bowling pin from the end of the movie. So, just in time for the release of TWBB on DVD
(the Blu-ray
is still forthcoming), I've launched a site that sells just that: therewillbebowlingpins.com, featuring novelty old-time bowling pin replicas complete with blood stains, in two sizes: a 4″ desk decoration, or a 2-11/16″ keychain.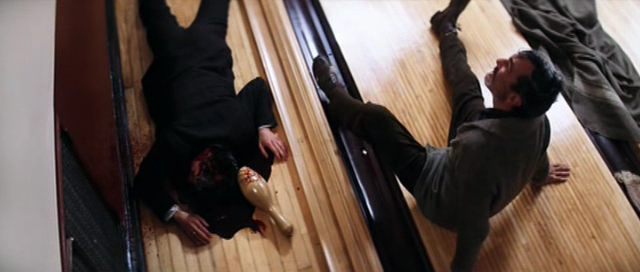 Cheesy? Yes. Nerdy? Definitely. And it remains to be seen if I'm the only person on the planet who would want such a thing or not. But it's been a fun little side project, nonetheless.
Comments Off on There Will Be Bowling Pins