Posted by mike in
Film
at 11:28 pm on July 17, 2008
Here's an idea: let's find a young, up-and-coming director with some indie cred (say, Martin McDonagh). Let's get him to "re-imagine" a story of a mental institution, providing a touching and humanizing view of the inmates while critiquing the system that dehumanizes them. We'll get a hot young star to personify the free-spirited inmate who inspires the others to dream of their own freedom before martyring himself to the cause. We'll call him McMurphy, and I think that Justin Timberlake would be perfect for the role. We'll get someone like Susan Sarandon to costar as the cold-hearted nurse who embodies the oppressive nature of the mental institution and combats the inmates' attempts to find happiness at every turn. We'll call it The Nest, and market it as a darkly modern coming-of-age story. It'll be a sure-fire critical and box office success.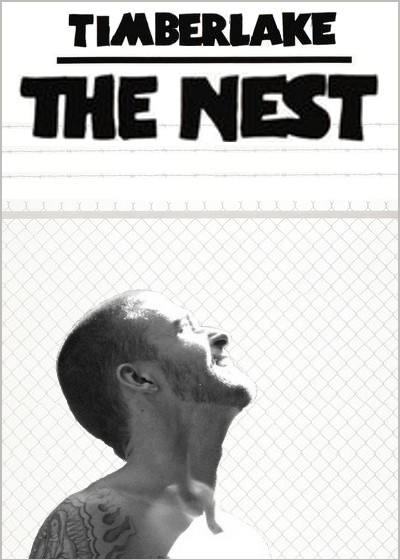 Or, here's another one: this time we'll use a well-established, well-respected foreign director (Ang Lee sounds just perfect). We'll have him craft a classic Hollywood private eye tale set in modern-day Los Angeles. The dynamic leading man—Jake Gyllenhaal—will find himself wrapped up in a scandal involving the city's public works, matrimonial betrayal, money laundering, and a shocking revelation about the woman who hired him—Charlize Theron as Evelyn Mulwray—and her daughter (the up-and-coming Amanda Seyfried).
Or maybe we should choose another iconic role from Jack Nicholson's career and recast it with a different young hotshot actor, refactoring the character in a darker and more exaggerated vein than how Nicholson portrayed him. Maybe we'll find a smackhead to play the part, and—ooh, get this—if he could manage to OD before the movie is even completed, everybody on the planet will dub it the greatest performance, like, ever before the movie is even released. That might be the best idea of all!
Even realizing that being someone who thought Batman Begins was a so-so film puts me in a minuscule minority, the fanfare with which its sequel The Dark Knight has been anticipated is hard for me to comprehend. I realize that we now live in a world where moviegoers are not supposed to have a memory of more than a couple of years, and anything made outside of the current decade is regarded as legitimate fodder to be remade, re-imagined, revisited, or sequelized, but to me there's just gotta be a point where a line is drawn. Thinking about Heath Ledger reinterpreting the Joker only 19 years after Nicholson so thoroughly and definitively embodied that character reminds me of the time I got kicked out of a bar in Champaign for verbally assaulting a DJ who was scratching Beatles songs; there are some things that you just should not mess with. And yet, that's where we're at: nothing is sacred, nothing is untouchable. The majority of our current culture's artistic talent (just look at that cast—not to mention the considerable ability that is the Nolan brothers) is being focused on movies that are unoriginal ideas more often than not.
That's not to say that there's not value in a movie like this, and even I will readily admit that The Dark Knight looks like it's going to be damn good and I'm excited to see it. I'm just skeptical of the extent of the praise it is receiving already, and particularly of the praise for Ledger's performance (especially considering that most of those praising it have only seen a few minutes in a trailer). Sentimentality seems to have a lot to do with this; were Ledger still alive, I can't help thinking, the situation would be quite different. And at the same time, I find myself admitting that my own skepticism is almost surely in part a backlash to what I perceive as premature praise. The movie is finally coming out this weekend, at least—as I write this, people on the east coast are just getting out of the first midnight showings, and people here on the west coast are eagerly waiting in line to see it as soon as possible—so we'll all know for sure soon enough. I just can't shake the feeling, though, that I'm the only one who hasn't already decided on my opinion of it.
6 Responses to "Lonely Skeptic":