Posted by mike in
Politics
at 11:57 pm on November 4, 2008
There's no questioning that history was made tonight (and, as I said yesterday, I'm extremely pleased with our country's ability to make the right decision after its recent track record of not doing so). But make no mistake about it: we also saw plenty of evidence of just how far our country still has to go before realizing a truly equality-based society.
Gay is the new black.
Despite the fact that we've taken a major stride tonight in overcoming our country's long-standing tradition of racism, we've simultaneously taken steps to ensure that we continue to immediately replace that racism with another form of bigotry. It's as though we just can't stand to not have some group to discriminate against. Those who were the last to concede that their racism was no longer going to be accepted in our society have been among the first to redirect that hatred towards homosexuals.
Arizona and Florida have voted tonight to ban gay marriage in their states. California, somewhat shockingly, appears to be doing the same, reversing its Supreme Court's decision from earlier this year. This only increases the number of states that explicitly deny rights of their citizens in a manner eerily reminiscent of the kind of treatment interracial couples received only a handful of decades ago.
And let's not forget about that bastion of forward thinking, the great state of Arkansas, which has voted to disallow gay couples from adopting (the fact that they cannot marry in that state already being a foregone conclusion).
That's a full sweep for the anti-gay-rights movement in 2008. It makes it hard to read and listen to all of the self-congratulatory rhetoric about the outcome of this Presidential election without feeling pangs of falsehood behind the declarations of an age of equality. The Chicago Tribune, for example, said that "Obama's victory is one of those events that reveal [sic] how far the nation has traveled." This, of course, is indisputable. But the other results we've seen this evening also reveal just how far we still have yet to go.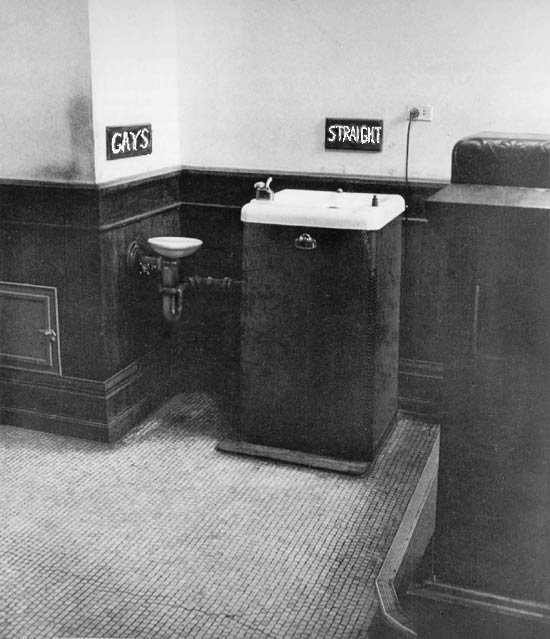 12 Responses to "Long Way to Go":