As is presumably understandable for those who know me, this is the most excited I've been about the MLB postseason in probably my entire life. That of course leaves a lot of room for disappointment, something that's definitely not unfamiliar to me (as I've written before). Nonetheless, I'm sticking with my original pick of the Cubs making it an even century between World Series wins this year. But before the playoffs begin, I'd like to reflect upon my predictions briefly as they relate to the actual standings at season's end before making some new predictions for the playoffs.
I was pretty close on the Senior Circuit, picking 3 of the 4 playoff teams correctly. I thought Joe Torre would give the Dodgers enough of a bump to make the playoffs in a weak division, and he did—although Manny Ramirez certainly helped as well. In the Central, I had it going down to the Cubs and Brew Crew, giving the nod to the latter (probably as an attempt to overcompensate for my inherent bias). I didn't think it possible for the Mets to blow their division for the second year in a row (and for the Phillies to be the benefactors twice in a row, too), but sure enough, that's where we're at.
My Junior Circuit picks were much further off. I certainly wasn't alone in thinking that Seattle would dominate the AL West, but that just means I have plenty of company in being as far off as possible. The Angels, instead, dominated the West and ended up with the best record in all of baseball, although it's quite inflated due to the other three horrible teams in their division (look at the large discrepancy between actual W-L record and expected W-L record). My Central division choices were almost completely upside-down, but I must say I'm really happy for my friends who are White Sox fans that their team got in—not to mention how cool it is that this is the first time since 1906 that both Chicago teams will play in the postseason, giving us the chance for an El Train Series (although I don't think that will happen). In the East, I gave too much credit to the arrival of a new skipper in the Bronx, discredited the Red Sox with thoughts of a World Series hangover, and wrote off the Rays along with everybody else.
So I ended up with only 3 of the 8 playoff teams picked correctly, which is no better than I did in 2007. Hopefully I can repeat my redemption from last year by calling the playoffs correctly again now that we know who the participants will be. (Allow me to preemptively apologize to my two regular readers who are named Mark and root for a team called the Sox…)
NL Playoffs
NLDS: vs.
I honestly think that the Cubs will continue to be the cream of the crop in the National League. Despite their hot bats, the Dodgers will be facing three consecutive ace pitchers, any of whom could be the #1 starter. I don't think the Dodgers' bats are hot enough to handle the Cubs' rotation (not to mention their bullpen). Conversely, I think the Cubs can out-hit the best ERA in the NL. (Cubs in 3)
NLDS: vs.
I think the Phillies are looking to bounce back from last year's disappointment (as are the Cubs), and the Brewers are happy enough to have broken their 26-year postseason drought. The Brewers will win at least one game, just because they get to put C.C. Sabathia on the mound at least once more this season, but I think that'll be about it. (Phillies in 4)
NLCS: vs.
This will be a matchup of the two best records in the National League, and the games should reflect it. It'll be a back-and-forth, hard-fought series, but with no curses or flukes or jinxes or any other bullshit involved, the Cubs will win their first pennant since 1945. (Cubs in 6)
AL Playoffs
ALDS: vs.
Will just making their first postseason in franchise history be enough to content Tampa Bay? I think so, but I don't think the White Sox have enough talent to spoil it for them, although they'll put up a good fight. (Rays in 5)
ALDS: vs.
All streaks come to an end, and it's probably time for Boston's postseason dominance of the Angels to dry up. I don't think they'll be able to overcome injuries to Mike Lowell and Josh Beckett enough to be able to stop the best record in the American League (although, as I mentioned, I believe the Angels' record to be artificially inflated). Just as in 2005, the Sox will bow out early in their bid to repeat as champs. (Angels in 4)
ALCS: vs.
This may be the least-watched LCS ever, but it might be a pretty good one. I think the average game will be about 17-14, as there's a lot of power in these two lineups (although there's a lot of good pitching represented by these two teams, as well—particularly Tampa—so I could be wrong on that). Experience will win out, though, and the Rays can still consider the season a resounding success even without a title, so they'll go quietly. (Angels in 5)
World Series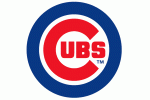 vs.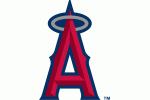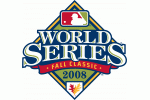 In a matchup of the two best records in baseball, we should get all you could hope for from a World Series: plenty of good pitching, good fielding, and lots of offensive power. I know it's lame to pick your own team to win, but I really think that this is going to be their year, so I'm sticking with the Cubs in a hard-fought series. I'll allow myself to get a bit romantic and say that they'll be able to win it at Wrigley. (Cubs in 5)
There are some great opportunities for quality matchups this postseason, not to mention some really cool would-be World Series matchups: the aforementioned all-Chicago battle; the potential for the WS to be played at the two oldest ballparks in MLB (Wrigley and Fenway); the chance for a small-market team (Milwaukee or Tampa Bay) to crash the party. Hopefully it lives up to expectations.
9 Responses to "Welcome to October":